'Styx' in aid of Open Arms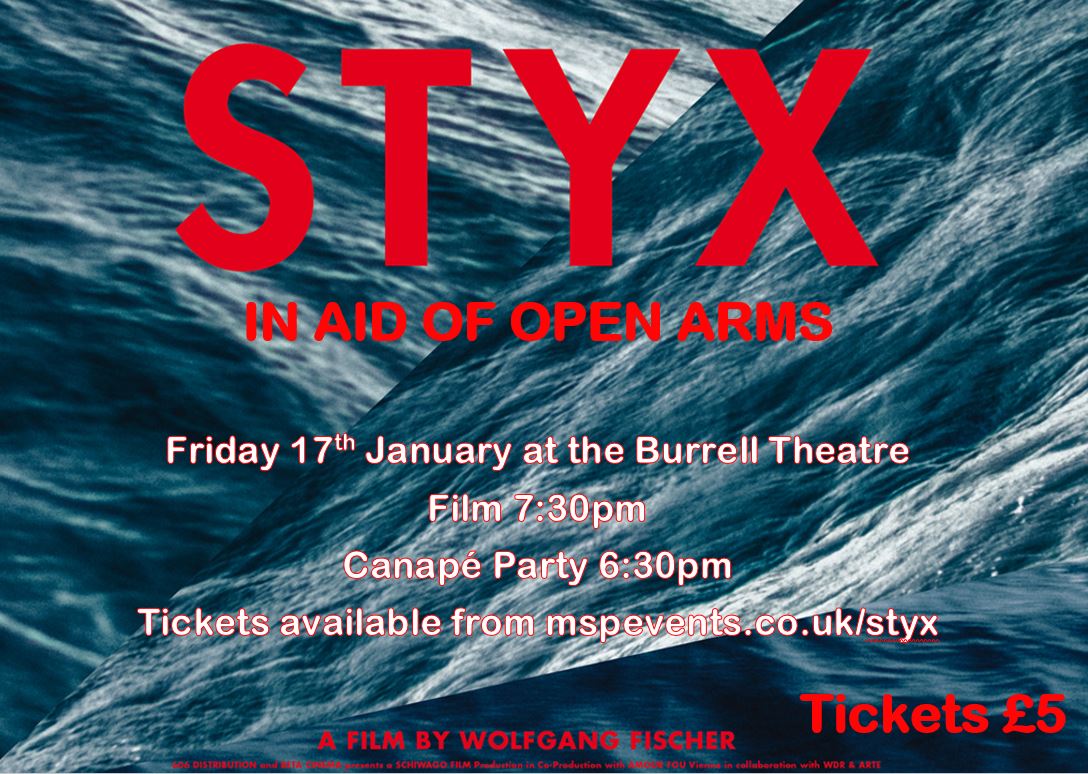 When:
January 17, 2020 @ 6:30 pm – 9:00 pm
2020-01-17T18:30:00-01:00
2020-01-17T21:00:00-01:00
Film 19:30 · Canapé party 18:30
Film £5 · Canape Party +£10
About…
The Western world's indifference to the refugee crisis is put under the spotlight in this tense moral thriller about a woman on a solo sailing trip who encounters a sinking boat of refugees.
Open Arms…
Open Arms is a non-governmental, non-profit organization whose main mission is to protect, by having a presence at sea, those people who try to reach Europe fleeing from war, persecution or poverty.
View more about their work by clicking here.